While CRM is not a technology within itself, it is often used with technological tools to build stronger relationships with customers. The Internet has become an important part of CRM. As more people begin conducting business over the Internet, it has become necessary for CRM vendors to create applications that are web based.
There are a number of Internet technologies that are directly connected to CRM and one of these is online chat tools. Internet chat is a communications tool that has existed for a number of years. However, many companies are just now seeing the benefits of using it in a way that can allow them to effectively communicate with their customers.
When Customer relationship management systems were first introduced, they were developed with client-server tools. Because of the rapid popularity of the Internet, more vendors are creating CRM solutions that are web based. They are typically used by call centers and technical support departments.
A number of companies are now using chat software to facilitate better communications with their clients. It is important to realize that text based chat programs predate the World Wide Web by a number of years. However, combining this technology with the Internet has allowed it to be user-friendly. In addition to this, the latest chat programs have functions such as video and audio.
There are a number of benefits a company can gain by adding chat functions in their CRM programs. Perhaps one of the most powerful benefits is that many customers are already familiar with chat programs, especially those that use the Internet frequently.
Even though new forms of technology are typically challenged by many people, chat programs have become widely popular since their introduction. A number of statistics indicate that millions of people are logging into online chat rooms on a regular basis.
Some of these chat rooms are dedicated to specific subjects, and the members will frequently log in to chat about them. Chat rooms can allow customer service representatives to serve multiple clients at one time. In addition to this, setting up an online chat room is much cheaper than establishing a call center.
In traditional call centers, it is not uncommon for customers to wait 15 minutes or more before they can speak to a live customer service representative. Not only is this annoying, but it is expensive for the company to maintain.
Long wait times are especially a problem at the call centers of large corporations. With chat software, a customer can get service as soon as they sign in. Chat software has become an important part of CRM that responsible companies will want to look into. Another impressive thing about chat software is that it can automatically record the conversation that takes place.
Perhaps one of the most powerful advantages of chat software is the cost. A small to medium sized business can set up a customer support department that is entirely comprised of chat programs, and they can provide their customers with faster service than they would find in most call centers.
The Internet has allowed small businesses to compete at a very high level. While most small businesses could not afford the costs involved with setting up a call center, online chat programs have allowed them to achieve the same objectives for a lower price. Some have even said that it is very likely that chat programs may eventually make call centers obsolete.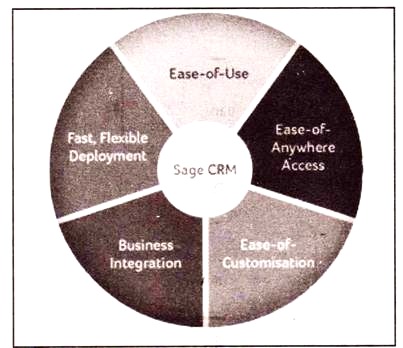 The emergence of the internet heralded a new opportunity for customer relationship building. For one thing, search engine made it easier for customer to find online merchant and interact with them. And, once found ,those merchant offered customer more streamlined ways of ordering and receiving product and services.
Moreover the internet simplified bidirectional communication, for the first time offering a better way for consumer to relay personal information to the merchant. Instead of waiting to be mailed a form to open an account or order a phone line, a prospective customer needed only to send an application through cyberspace, resulting in shorter delivery time, improved accuracy, and quite often a higher positive perception. In fact the internet is an environment of zero latency, offering real-time information and often on demand product delivery.
Internet users appreciate not having to go out of their way to buy what they want, and the simpler the process, the higher the potential for customer satisfaction indeed, the web offered customer options they hadn't had with other delivery channels, namely:
(a) 24-hour access
(b) Up to minute information(on, for example, stock levels, product feature, and prices)
(c) Online customer support
(d) Online self service
(e) Personalized content
(f) The ability to research a product or merchant during a shopping trip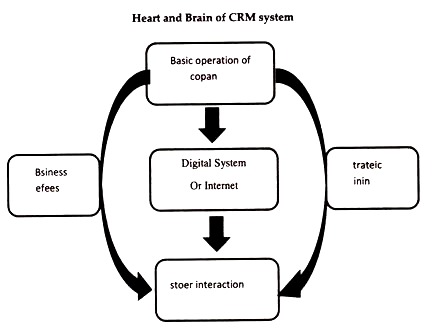 What CRM does through internet
1. Tracking and monitoring customer needs
2. Providing customized products/services matching with customer expectations
3. Converting customer micro-information for market targeting and decision making.
4. Conveying information about customer to other departments in meaningful form integra­tion of other departments through information and to deliver quality products and ser­vices
5. Reducing order processing time
6. Improving receipts/payment from customers.
7. Tapping customer feedback for strategy and differentiation.
In Indian context CRM can be a powerful tool for business to business market using EDI(Electronic data interchange) but in the Business to customer market following constraints are there:
(a) Reach of Internet technology
(b) Consumer shopping pattern on NET
(c) Issue of tangibility of products
(d) Haggle behavior of customer on the price offers
(e) Logistic constraints in delivering products/services in time