Are you looking to develop an Android app for your blog or Website? If yes, read on…
The number of smartphone users are rising every day and having a Smartphone app for your blog has become more than a necessity than just a status symbol. Chances are high that many of your users would never see web-version of your site and always use their mobile phone to access the internet. With an Android app for your blog, you will find a permanent space for yourself for your readers and creating an Android app for your blog doesn't cost a fortune.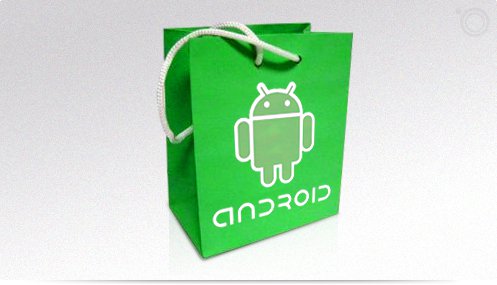 Here at ShoutMeLoud we offer custom solution for bloggers to get a dedicated Android app for their blog, and best part is you can monetise it using AdSense or Admob. None the less, you are giving one more way for your users to connect with your blog and with one time cost, you will find a permanent spot on Google plat store.
Bloggers Android app Features:
You can order any kind of Android app requirement & our experienced team will take care of your need. If you are looking for an Android app for your WordPress blog, I would suggest use this option, as it would be cheaper & you will be getting something that is proven to work. You will be getting an app exactly like what I have developed for ShoutMeLoud (Of course with your own branding).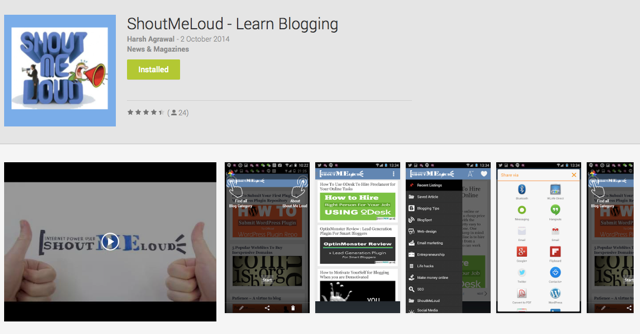 This app had gone through 7 iteration, and you will be ordering the replica of same app but for your blog. This app is Push enabled using Parse.com (Free), and will be integrated with your WordPress blog. Your app users will get push notification when a new post is published, and they can add comment directly from the app itself. App users can share articles using native OS sharing feature, whcih will increase your social media reach, & more traffic for your blog.
You will be monitzing your blog using Admob (AdSense for mobile), and track app usage using Google Analytics for Apps. Everything will be taken care by ShoutMeLoud team. You can see an example of app by Downloading ShoutMeLoud app from Google play store. We take care of everything including submission of your blog app to Android app store.
Pricing:
The best part about Android app for your blog is it doesn't cost a fortune and you can get a replica of ShoutMeLoud app for only $499. You can request for addon features, which will be charges based on coding time. Though, my suggestion is to get a replica for your blog, as it has everything that a WordPress blog Android app should have.